First Time BDSM - Top BDSM Games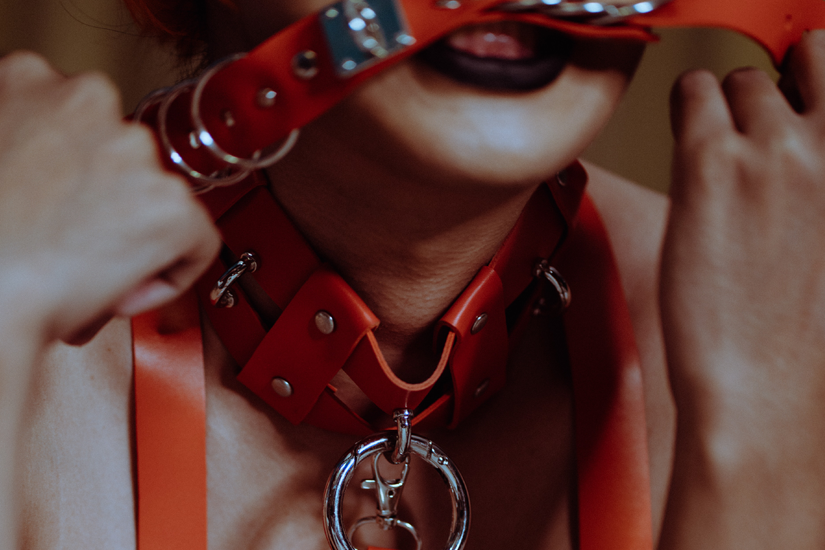 March 30, 2021
Are you drawn to the world of whips, leather, handcuffs and blindfolds? If the answer is yes, then you are definitely a BDSM lover. BDSM stands for Bondage, Discipline, Dominance, Submission, Sadism and Masochism. If you want to experiment with BDSM, it doesn't have to mean that you are going to perform all the letters (of BDSM) in one lovemaking. SM is the most intense part and involves tormenting or voluntarily "receiving" pain from your partner. For a beginner that is quite intense. That is why it is best to start with Bondage, Discipline, Dominance and / or Submission.
A few rules before you start with BDSM
There are a number of "rules" surrounding BDSM and SM. Experimenting with each other's limits can be dangerous. If you don't agree on how far you want to go together, you can suffer both physical and emotional damage. So, discuss in advance what you do and do not want to do together. Always agree on a stop word. This is especially important if you have not agreed in detail what you are going to do together.
Do not use any other drink or alcohol. In the world of BDSM, SSC applies: Safe, Sane and Consensual. So: safe, clear (no alcohol or drugs) and with consent. BDSM is kinky, naughty and often accompanied by painful stimuli, but it should never be done without permission, unless acted, of course.
Playful bondage
As a beginner you don't have a fancy leather handcuff yet. That is why it is nice to take it a bit more playfully. You can also use your clothes to make improvised handcuffs. Think of the belt of your dressing gown, tights, a tie or the sleeves of a T-shirt. Be careful not to make the knot too tight, it is a shame to have to cut your clothes.
Tease with candle wax
BDSM is less about penetration and more about the actions that happen beforehand. Use a massage candle to tease each other during foreplay. Do you want to tackle the BDSM style? Then agree who is the dom (dominant) and who is the sub (submissive). The dominant can tease the submissive by letting candle wax drip over the body of the other. Tie the other person to the bed and / or blindfold him or her for extra tension.
Slight spanking
As a beginner you are not yet used to intense pain stimuli. With spanking you can already experiment whether you like pain during sex. You probably don't have a real whip at home yet. Spanking can also be done with a belt or just with your hands, but be careful. You don't (yet) want to get a bright red or chafed buttocks.
Acting bossy
Agree in advance who is the dominant one, who will then be the boss of the evening. He or she decides what happens in bed (or wherever). The dom gives the sub commands to execute. From a massage to a blowjob / cunnilingus or a certain position.
So if it is your first time that you are going to try BDSM with your partner, and you do not have suitable toys yet, you will find that there are a lot of BDSM games that you do not even need sex toys for. You can tease each other with candle wax, light spanking or you can conquer the other. Let your first time be special and enjoy your first BDSM moment with the tips mentioned in this article.
Visit Alt Dating International